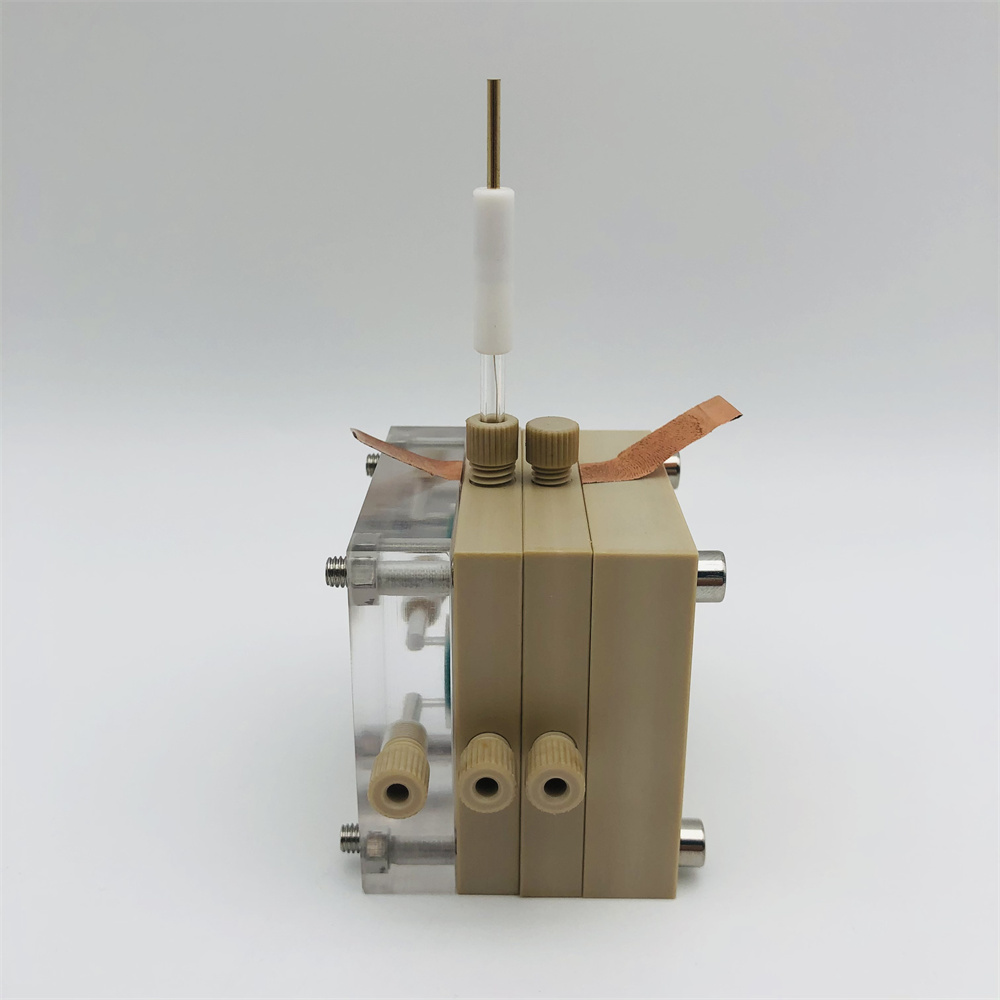 Electrocatalytic reduction of CO2 can store renewable energy in the form of chemical raw materials and high-value chemicals, which is one of the important methods to solve energy problems. Most researches on CO2 electroreduction use H-type electrolytic cell, but the mass transfer in H-type electrolytic cell severely limits the reaction rate, that is, the current density. The flow electrolytic cell not only breaks through the mass transfer limitation of the H-type cell, and enables the CO2 reduction current density to reach the industrial level. At the same time, it can also use a high pH electrolyte to inhibit the hydrogen evolution reaction.
Characteristic:
1. Compared with the usual H-type electrolytic cell, the liquid flow electrolytic cell has more advantages in liquid phase mass transfer kinetics.
2. Directly supply CO2 gas to the cathode, which overcomes the disadvantages of low solubility and slow diffusion of CO2 gas in aqueous solution.
3.The thickness of the electrode plate can be customized according to the needs, which can effectively shorten the distance between the anode and the anode, reduce the resistance, and improve the test efficiency.